Your request has been successfully sent to Vin.   I will be in touch as soon as  possible with regard to your request.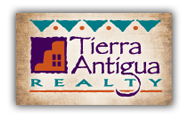 Tierra Antigua Realty
18745 S I-19 Frontage Rd
Suite A105
Green Valley, AZ 85614
Phone:  520-444-9890
Al Vincent "Vin"

CCIM  Associate Broker  REALTOR®
Whether it be buying the home of your dreams, selling a home or successfully completing a commercial transaction (Buy/Sell/Lease), Al Vincent "Vin" is the accomplished Southern Arizona real estate professional for the job.